Rita does perform solo but is most often joined by her mulit-instrumentalist partner Sean Feder on dobro, banjo and guitar.  When the stars align, Sean and Rita are sometimes joined by Bill Dakin on upright bass, and/or Kora Feder on banjo and mandolin. 
Sean Feder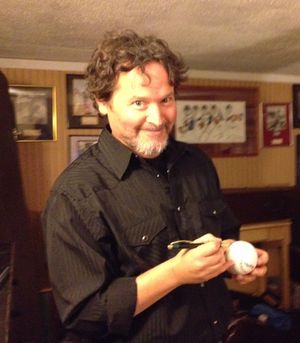 Sean plays dobro, banjo, various guitars, percussion, and sings with Rita as her primary, adored accompanist. His three decades of music performance has been eclectic with a strong penchant towards everything rooted in rhythm.  His music career includes collaborative performance and recording projects with several notable rhythmic and melodic masters, such as Arthur Hull (Village Music Circles), Hershel Yatovitz (of Chris Isaak), and Joe Craven.  For ten years Sean taught afro-latin style hand drumming classes at UC Davis and to private groups between Sacramento and Berkeley.  He still occasionally provides lively percussion to the Bay Area modern celtic stalwarts, Driving with Fergus.
With a foundation of guitar since age 10 and piano since age 6, about 15 years ago he embarked on a journey into the energizing twang and spark of banjo and dobro. This largely self-taught adventure has been enhanced by lessons from the likes of Bill Evans (banjo) and Rob Ickes (dobro).  Sean ably serves the groove and melody in order to reveal and kindle the spirit of the music. Another of Sean's current musical projects is a band called The Muddy Waders, and in April 2021, he (with Rita) co-releases LIVE FROM LOCKDOWN, a live album from a livestream performance at the Center for the Arts in Grass Valley, CA.
He once (long ago) named a steer "Baseballa," and he especially likes when he's asked to sign a baseball...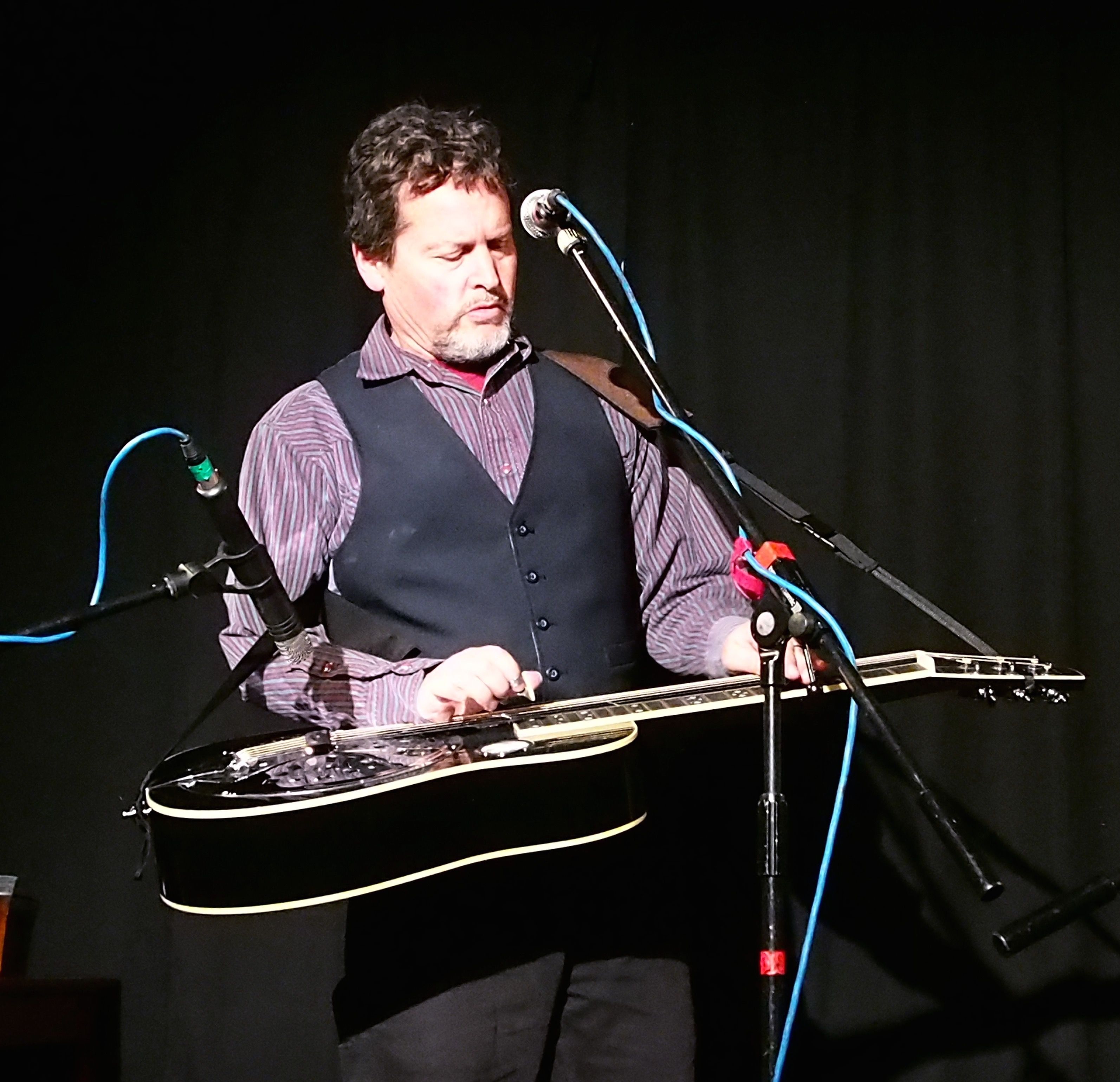 Bill Dakin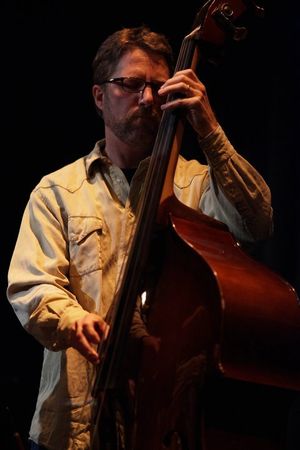 Bill has provided upright bass, vocals and guitar to Rita's music since 2005.  His love for roots music runs deep whether it is The Stanley Brothers, The Carter Family, or Doc Boggs, but his musical influences include Neil Young, Camper Van Beethoven, Miles Davis and Bill Frisell. His soulful and sensitive playing and singing rounds out the trio sound.  Bill loves to talk about music and musicians, and he plays in another band (with Sean Feder) called The Muddy Waders, as well as What's Left and Shepherd's Pie.   He also has a cute dog that loves him very much.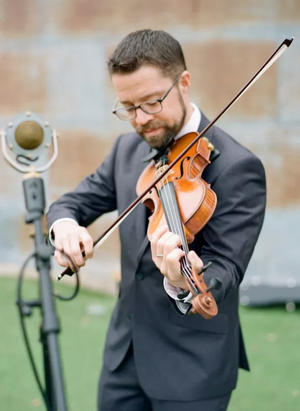 With his background in classical violin, Celtic, bluegrass, and country fiddle, Andy brings a slew of influences to the table from his home base in Oakland, CA. In addition to accompanying Rita off and on for the last fifteen years, he's played with bands like Devil Makes Three, Brothers Comatose, Brennen Leigh, Silas Lowe and his own trio, The Lifted Spirits. 
Luckily for us, he gets his kicks making folks happy by playing music, and he brings that energy every time. Learn more about Andy and what he offers at www.andylentz.com.
Kora Feder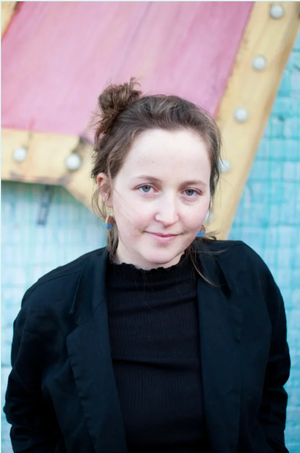 Kora Feder is an exceptional songwriter, multi-instrumentalist, and singer.  From age 5 she trained in Suzuki violin with teacher Florie Brown (Golden Bough) and then with Angela Kost at the Davis Waldorf School.  Along the way her aptitude for strings has applied to many different instruments, including clawhammer banjo, guitar, and mandolin.    Kora sang on and created a video for Live in the 16 to 1 Mine, is featured in a co-write with Rita and two other songs on Rita's 2013 CD release, Little Boat, is heard singing on Rita's 2015 release, Frankie and the No-Go Road, and is featured as a co-writer and performer on Rita's 2018 release, For Real.  Kora first solo recording, an EP called Marigolds, was called "the carefully conceived work of a thoroughly engaging and exceptionally capable storyteller," by Lonely Ghost Burning.  Her most recent album, In Sevens, was released with much critical acclaim, including from NPR's All Things Considered, and was produced by Rich Brotherton in Austin, TX.  This and subsequent extraordinary releases are available now for listening and purchase at her website, www.korafeder.com .